Carmel Moore Dream Fuck
fetish - pov
Carmel Moore is one of my favorite pornstars of all time, so I am thrilled when I come across one of her scenes that do her justice like this scene does. Carmel has a strong accent, dark roots and an ability to talk dirty that makes all of her scenes worth watching, but this POV scene makes you feel like it's really your cock she's teasing and riding.
Wow, Fucking Me POV 2 really blew the whole POV idea one out of the park. Some of the most gorgeous chicks in porn beg the camera for some cock and get it fed to them, fucked by them and then catch a mouthful of cum. What more could you ask for? Porn studio Redlight District definitely got this one right.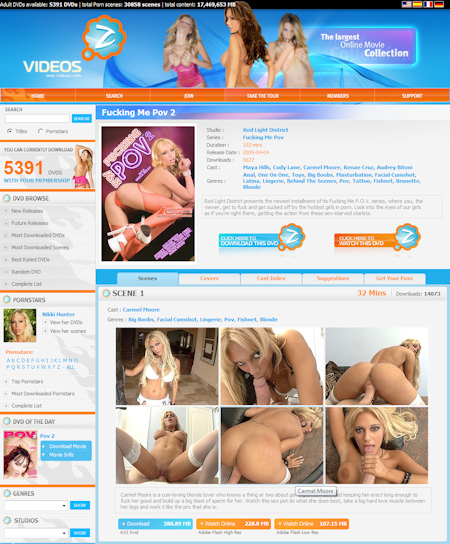 This Site is Part of
VideosZ is a porn mega-site that has thousands of full length DVD's within it's member's section that covers just about any mainstream type fetish that you can think of. We're talking porn scenes with all the hottest pornstars in the last 5 years in just about every depraved act imaginable. VideosZ is definitely an awesome choice for anyone that likes a bit of variety in their porn.