Deepthroat Fenzy ( 86/100 )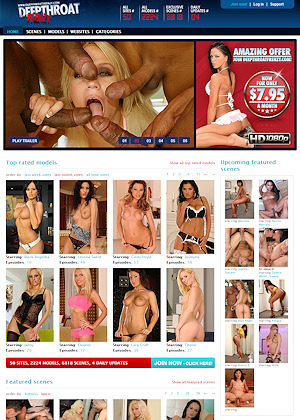 Deepthroat Fenzy Tour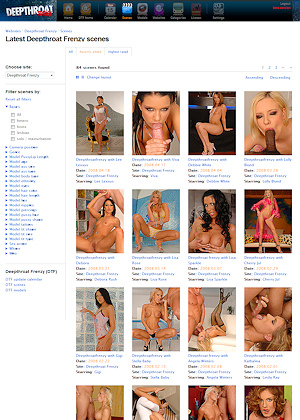 Member's Area Preview
Pros
Cons

Hot European girls you probably haven't seen before
Matching photo sets

Looks like they have stopped creating new unique content
Some models don't look comfortable with deep throating, but that may be a pro to you
Some European whores which means very little talking
Default subscription is for 1 year

Click Here To See The Pros & Cons
For Yourself!
Description
The big question here is, does Deepthroat Frenzy deliver the deep throat blowjob porn you want to get off on? Unfortunately, the answer isn't a simple yes or no. This blowjob only site is stocked with hot European models that you've probably never seen before - which is a good thing to me – sucking on big cocks. The problem is that these girls just can't hang with some of our American pornstars who can take a dick down their throat or gag heavily while trying to. I'd have to say that Deepthroat Frenzy is a bit tame when it comes to deep-throating porn, but as a general blowjob pornsite it is satisfactory.
Sound Good? Then Click Here To Get Inside!
US 2257 docs can be found at http://websupportcentral.com/faq/59